The Ultimate Gin Gimlet
If there's a drink that holds a special place our hearts at Scottish Kings, it's this one. For years, founder Randy Miller has been on a mission to find the perfect recipe for his favorite cocktail: the gin gimlet- a combination of gin, lime, and sweet. Its history can be traced back to the British Royal Navy, when Rose's Lime Juice was created in 1867 as a means of preserving lime juice to help sailors fight scurvy. And whenever juice is around, gin tends to make an appearance, this time in the form of Navy strength. The gimlet's popularity rose allegedly rose when Raymond Chandler made a reference in his 1953 novel, The Long Goodbye. Main character, Philip Marlowe, said, "A real gimlet is half gin and half Rose's Lime Juice and nothing else." It's a good thing Marlowe pursued a career in private investigation rather than bar tending. Perhaps the recipe for Rose's has changed in the past six decades, because Randy struggled to find a pre-made lime juice that didn't overpower the characteristics of gin with artificial ingredients and preservatives. Conveniently, his wife, Linda, is a real whiz in the kitchen. Though a Scotch connoisseur at heart, she joined Randy on his mission, and developed her own special blend of lime juice, zest and sugar to compliment gin rather than drown it out. She was kind enough to share her recipe with us, along with Randy's preferred gimlet methodology. Try it out, and let us know by sharing your gimlet photo on Instagram using #ginofkings.
Sláinte!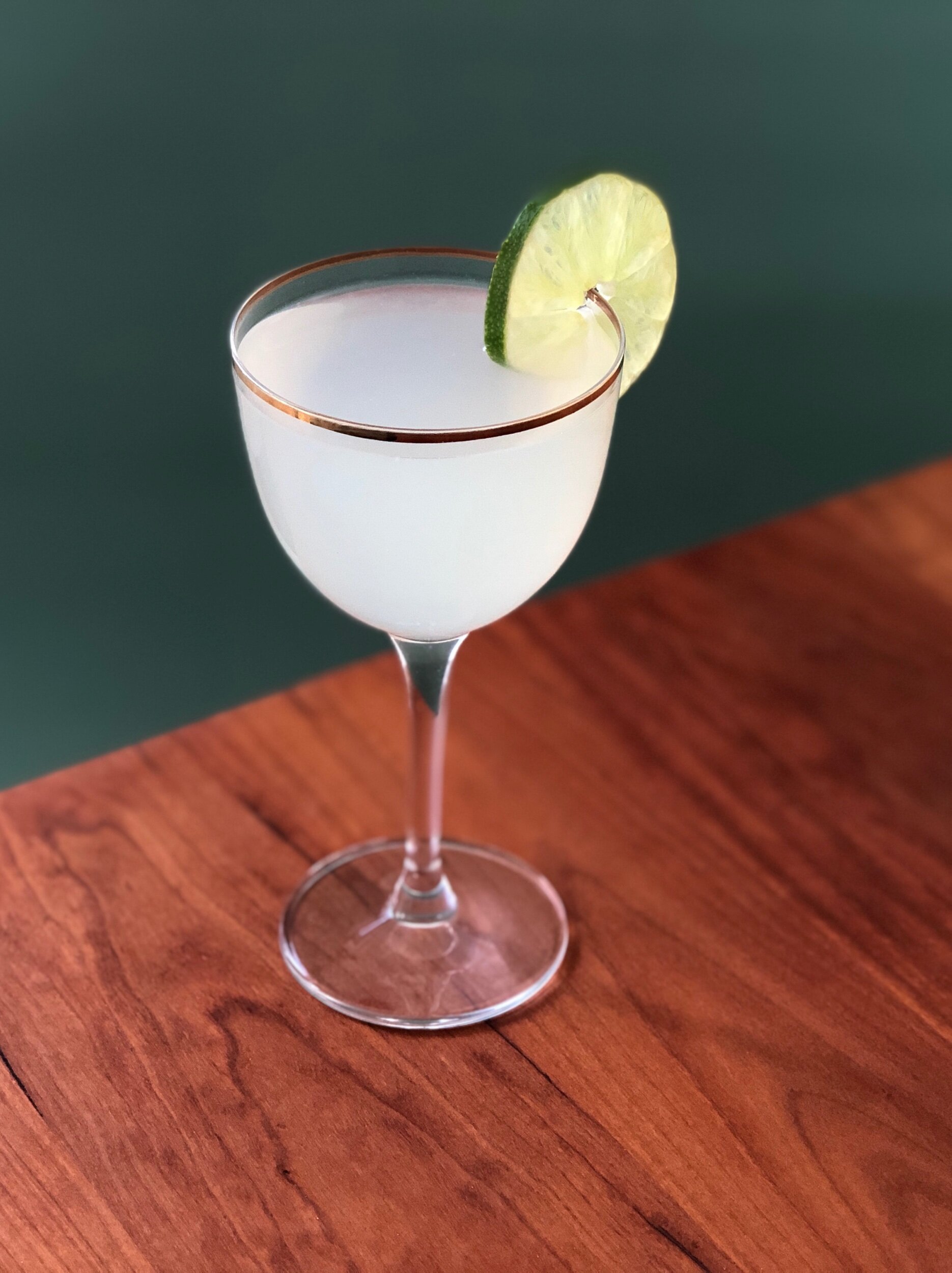 Sweet Linda's Lime
The recipe is a convenient 1:1:1 formula. Linda tends to make a double batch, especially when her kids are in town (it goes fast!).
Ingredients:
Zest of two limes
2 cups fresh lime juice
2 cups granulated sugar
1. Mix all ingredients together in an air-tight container
2. Store in the refrigerator for 24 hours. (No need to incorporate heat, the sugar will dissolve on its own.)
3. Strain out the lime zest, and you're set!
Ingenious Linda stores it in a salad dressing container for easy pouring.

Randy's Gin Gimlet
Ingredients:
3 oz. of Scottish King's Gin
1/2 oz. or 1 oz. of Sweet Linda's Lime (Randy prefers 1/2 oz.)
1. Fill a cocktail shaker with ice.
2. Combine the gin and lime mixture.
3. Stir vigorously with a long cocktail spoon until very cold.
4. Strain into a chilled coupe or martini glass, or strain over a rocks glass filled with ice, depending on preference.
5. Garnish with a lime slice or basil leaf and enjoy!